Most Pogo Linux systems are now equipped with an out of band management system or IPMI. The IPMI allows you to administer the system remotely, check hardware health status, and reboot or power off the system.
You can configure the network interface for the IPMI in the BIOS of the system on boot by pressing the F2 or Delete Key. The IPMI features a dedicated network interface as shown in the diagram below (location may differ on different systems).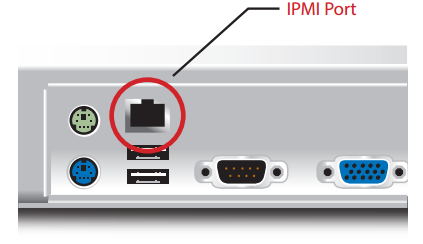 Once an IP address has been assigned and the system powered off and rebooted, you will be able to access the IPMI interface from any web browser on the same network as the IPMI interface. (eg. https://192.168.1.10)
Default IPMI Login:
Username: ADMIN
Password: ADMIN
It is strongly recommended to change the default username and password on any system that may be accessible outside of your network.